Order
ModuPro - Solution for an easy administration
The ModuPro software will help any medium or small sized venture when it comes to administration processes. It could fasten up your speed and quality also providing vital statistical numbers about current activities. You will be able to see your company inventory, account information, people schedule and many more important data when you are about to make important decisions. 
We can provide you with a DEMO version of the program with a trial period so you'll be able to ses if its fit your requirements.
There is a possibility to use only certain moduls of the program. For exmaple if you run only a warehouse that is not handling any invoices you can ask only for the inventory module. 
Please consider your needs and we are ready to make a personal quotation for you !
 
 
 
HaynesPro - Database for cars and trucks
HaynesPro is the database is all you need, if you're looking for a fast and relaible up-to-date database for your workshop. With a wide coverage of brands and different car / truck variations, HaynesPro databases offer you a very nice graphical interface with frequently updated (min 3 / year) details. You'll be able to identify parts that requires for each service and aslo get the normal repair time in a flash. Â 
Navigate through the Order form and fill your request now to experience the comfort that electronic database can offer!
If you have any futher question, please feel free to contact our customer support.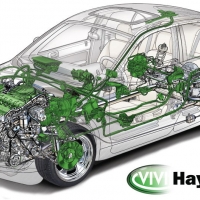 Delphi system diagnosis tools
Delphi Automotive PLC is a leading global supplier of technologies for the automotive and commercial vehicle markets. Headquartered in Gillingham, England, Delphi operates major technical centers, manufacturing sites and customer support services in 32 countries. Delphi delivers innovation for the real world with technologies that make cars and trucks safer as well as more powerful, efficient and connected.
Let us introduce you the Delphi DS150E system diganose tools, that can help you to make several actions during your repair activity. You'll be able to read error codes, activate components and also see live data during the engine running. This multibrand tool covers almost 90% of the well known brands.
We offers several course where you can try the device out for yourself!
The cables consider to be extra upon the basic package. Please ask for quotation to get your final price today!